defuser music
dot com
a site to feature the music of David Chadwick, herein referred to as DC.

Home Page Postings Defuser Projects All DC Songs DC's cuke.com
---
---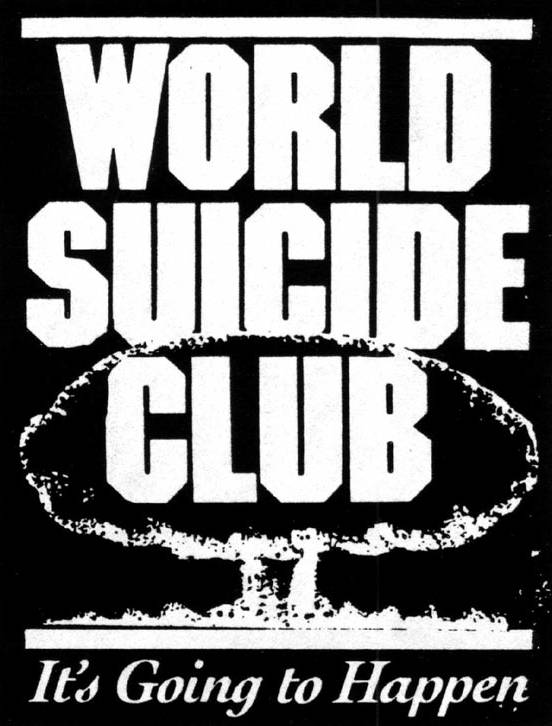 World Suicide & Freeze Please - a single from 1983
Defuser was originally a name for music DC did around the theme of nuclear weapons.
[See the Nuclear War department of cuke.com's Species Threat section].
Many songs on and around the subject were written.
WSC site 2018
Welcome Good Members of the World Suicide Club, a poem - Youtube
- check the words out at WSC site
---
Listen to World Suicide - promoting nuclear war - read the words - words w\cords
Listen to Freeze Please - promoting a freeze on nuclear weapons - read the words - words w\cords
On the Making of World Suicide
front and back covers of 45 rpm record jacket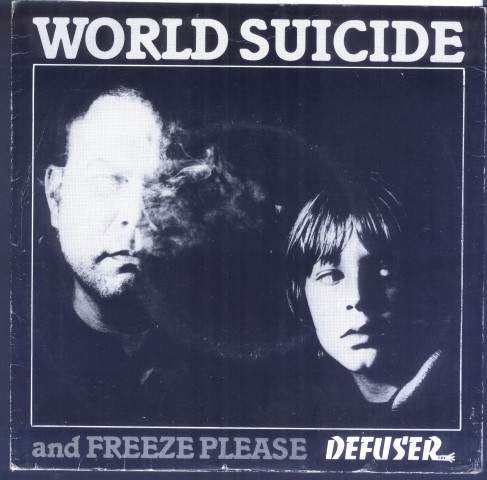 View hi resolution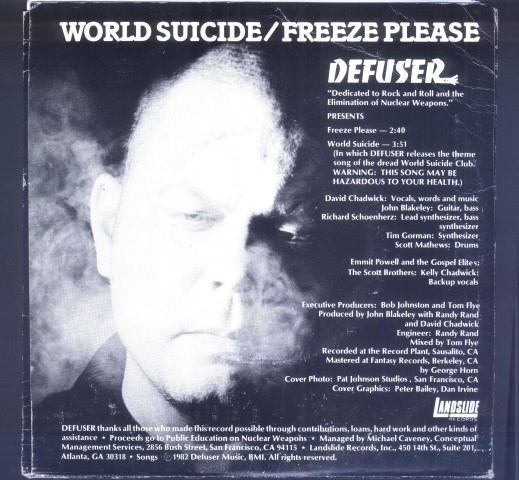 view high resolution
Credits from back cover enlarged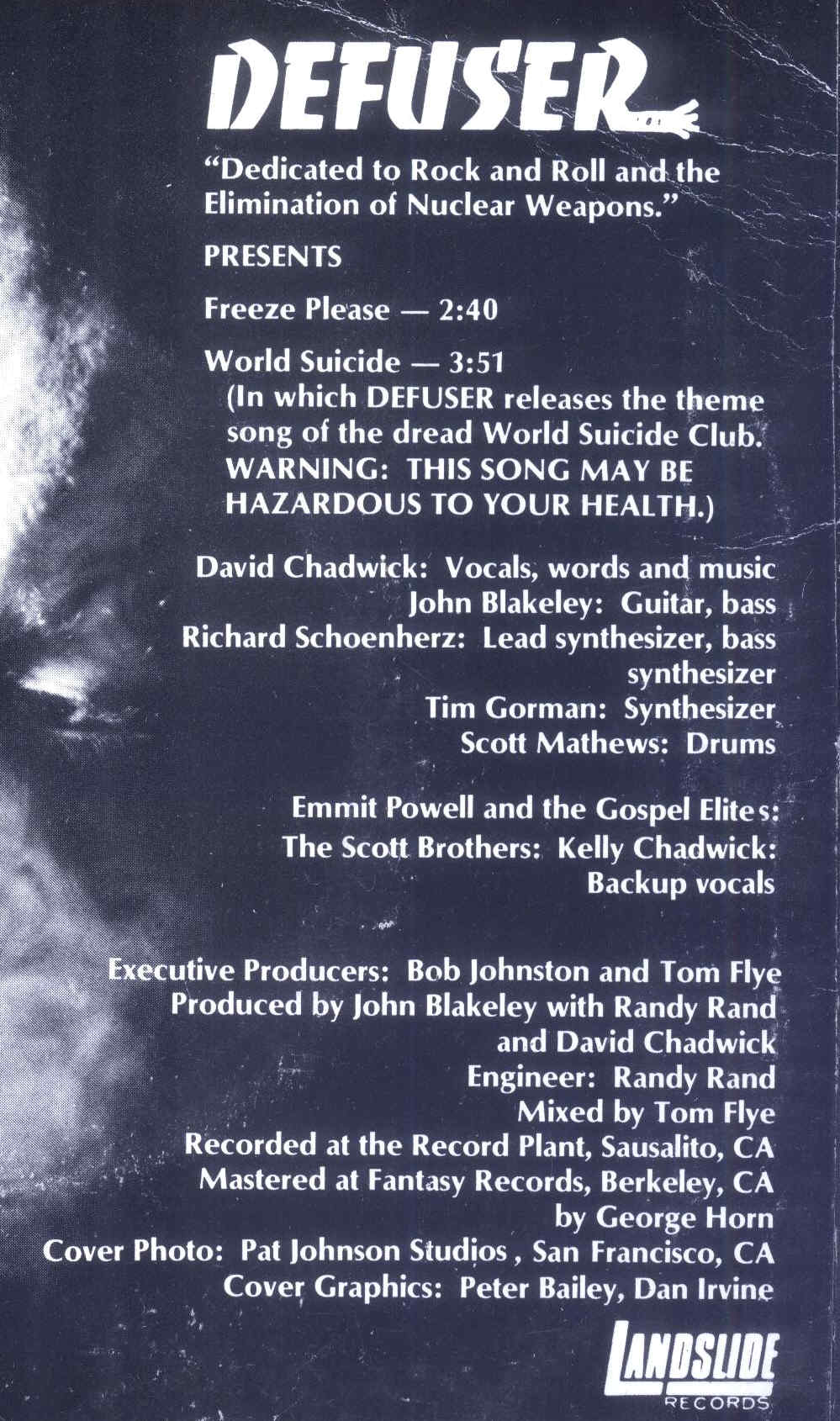 ---
Here is a version of World Suicide DC did at home previous to this recording.
---
World Suicide attracted more attention than any song I've ever done. I didn't even intend to record it. It was just one of many songs about the threat of nuclear war that I'd written. [See Nuke Songs]
Read Some Memories on the Making and Promoting of World Suicide
---
In 2006 Pearl Jam released a song called World Wide Suicide. Read about it in Wiki. See the video on YouTube.
---
Home Page Postings Defuser Projects All DC Songs DC's cuke.com
---
DC Writings and DC Books and DC Misc and About DC - sections of DC's cuke.com
---
contact DC: defuser@sonic.net
---